One core area of support to the community provided by the Dover Police Charities is assisting those in financial need, particularly with food around the holidays.  The Holiday Food Basket Program is our signature event in this area but we also provide support to other families throughout the year on a case by case basis.  In the past this has included providing track shoes to a student on the track team that couldn't afford them, helping a family with heating oil, and buying some kids clothing for a family that needed extra help.
When was the program started? 
The program was started by a group of Dover Police officers in the early 1960's. The program has continued and has flourished over the years and now is one of the largest programs like it in the State of New Hampshire.
Who does it serve?
In 2017, a total of 150 baskets of food were distributed to families and charitable organizations that serve children and families throughout Dover; providing meals to hundreds of people in our community.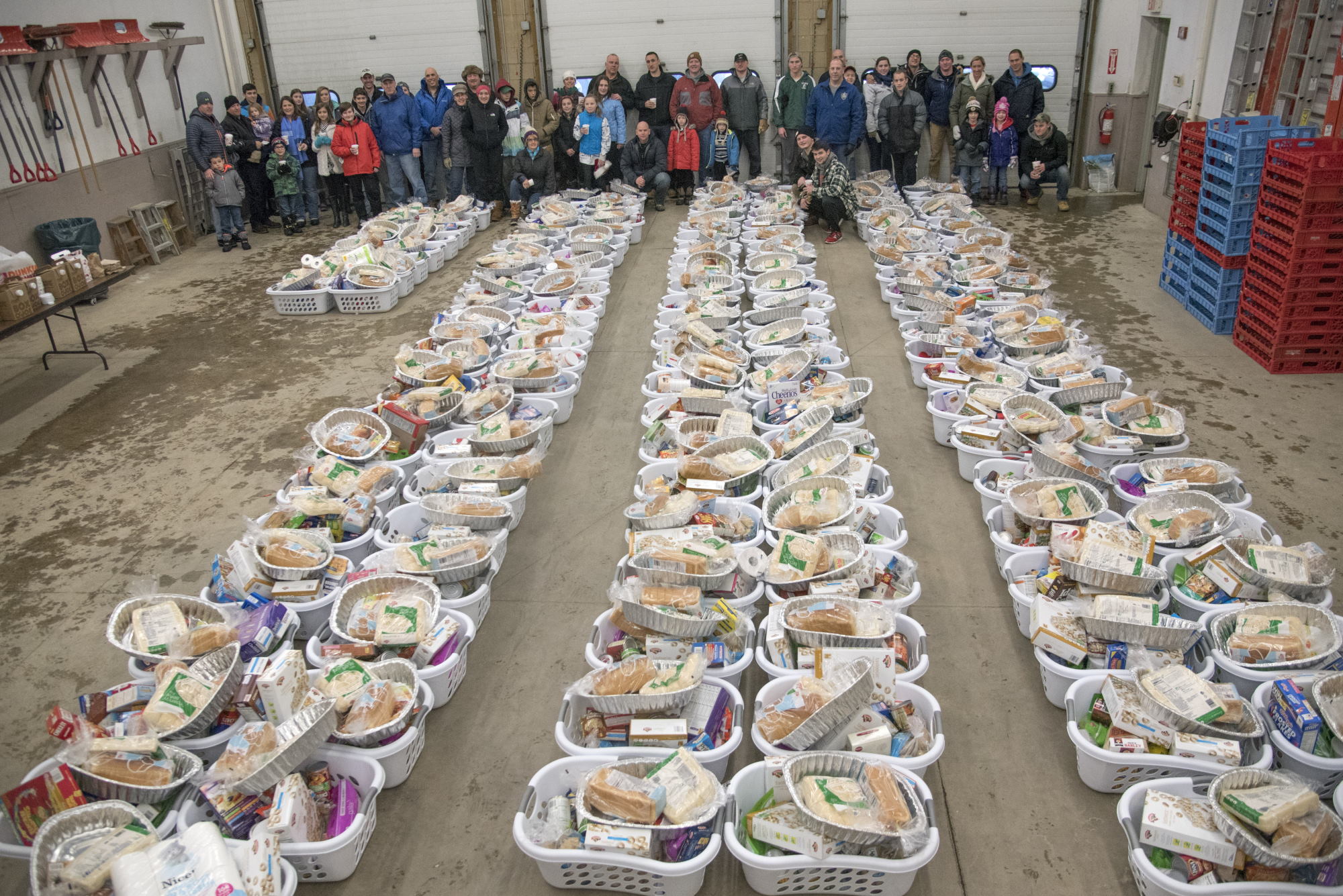 Dover Police Department employees and their families pose for a photo with the baskets they are about to deliver on December 17, 2016.
How Do I Donate?
In order to make this program a success, donations are needed from citizens and organizations in the community.  Non-perishable food items, canned goods, or cash donations are accepted at the Dover Police Department, 46 Chestnut Street.  Non-perishables and other canned goods are accepted starting the day after Thanksgiving each year. Cash donations for this program are accepted year round. 
If you cannot arrange for delivery to the police station, call 742-4646 and pick up will be arranged. Recipients of the food baskets are determined by referrals received by phone or in person at the Dover Police Department.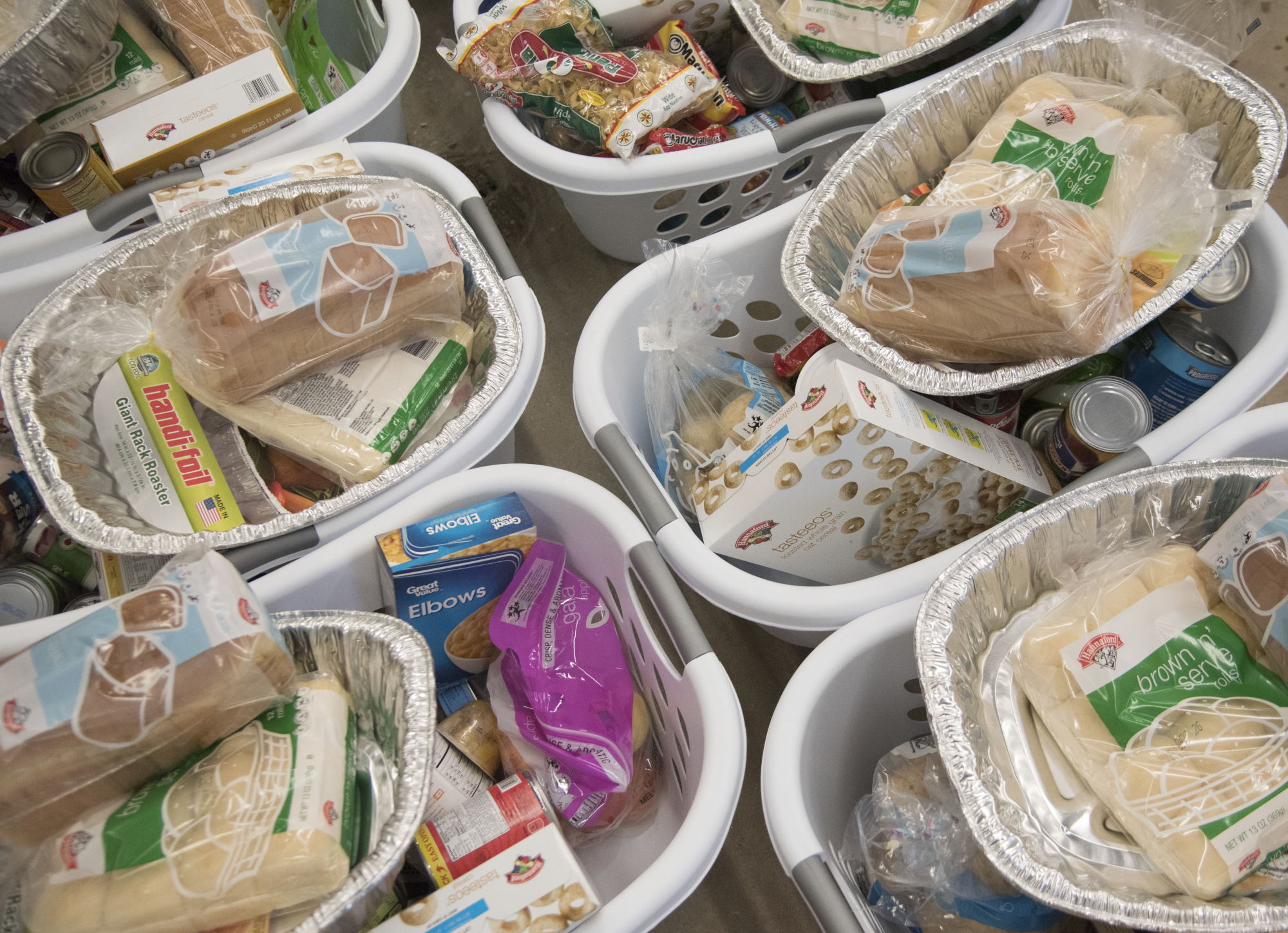 When are the baskets delivered?
The Dover Police Department solicits volunteers from the Police Department, their families and the community to help collect, sort and deliver food to the recipients. Delivery is usually on the morning of the Saturday before Christmas.