posted on: 11/21/2016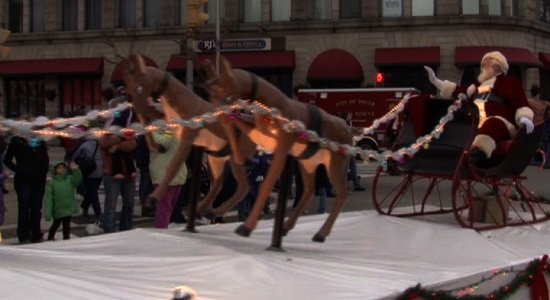 The annual Dover Holiday Parade will be held on Sunday, Nov. 27, 2016 at 2:30 p.m.
The theme for this year's parade is "I'll Be Home for Christmas."
According to the Dover Children's Center, which organizes the parade, this year's parade is meant "to lighten the true spirit of family and friends during this joyous time of year. To remind us of our brave countrymen that serve our country to keep us safe at home. Christmas is a time when we can reconnect and reconcile with each other in the spirit of Christmas. With this wish, we hope that someone special will be home for Christmas at your house."
The Children's Center is looking for volunteers to carry banners, as well as for trucks and flatbeds to use for floats. To volunteer contact the parade organizers at doverholidayparade@gmail.com or doverchildrenscenter2@gmail.com.
The grand marshals for the parade this year are Wendy Morrison and Claire Cormier of Community Partners, an organization that provides support and services for individuals and families living with developmental disabilities and behavioral health challenges.
The parade will begin at 2:30 on Sixth Street.