Latest news
Dover, state ask Amazon to halt sales of noncompliant smoke and carbon monoxide alarms

posted on: 8/17/2016

Dover Fire and Rescue is joining the New Hampshire State Fire Marshal's Office in urging the online retailer Amazon to halt sales on noncompliant smoke and carbon monoxide alarms.

"Dover, like the state and the entire country, adhere to the standards and labels established by recognized testing laboratories, such as Underwriter Laboratories, to help ensure that only safe and reliable smoke and carbon monoxide alarms are available to the public," said Dover Fire Chief Eric Hagman. "Public safety is our first concern, and the sale of noncompliant detectors in Dover or anywhere in the United States, is cause for concern."

In a recent letter to Amazon's legal counsel, State Fire Marshal Director J. William Degnan requests that Amazon cease all sales of smoke and carbon monoxide alarms that do not carry recognized, third-party testing laboratory labels, and that sales be halted until those devices are properly tested and listed.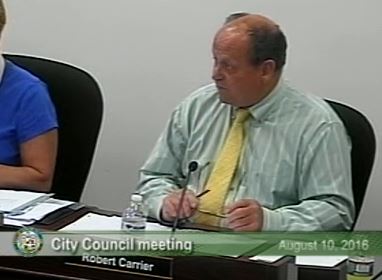 The regular meeting of the City Council on Wednesday, Aug. 10, 2016. 


To view the video, click on the link above or image to the right.