Latest news
Dover Memorial Day ceremony is May 30

posted on: 5/28/2016

Memorial Day services in Dover will be held on Monday, May 30, 2016, at 6 p.m., at Pine Hill Cemetery.

The ceremony will include a performance by the 39th Army Band, a guest speaker, and the playing of Taps. Mayor Karen Weston will give opening remarks.

Dover's Bill Boulanger wins EPA recognition for stormwater leadership, innovation

posted on: 5/27/2016

At a ceremony in Boston on May 10, 2016, City of Dover Superintendent of Public Works and Utilities Bill Boulanger received the Environmental Protection Agency's Region 1 Environmental Merit Award for his 42 years of service. The EPA's Environmental Merit Awards Program honors those who have made outstanding contributions to protect New England's environment.

In addition to the ceremony on May 10, Boulanger was also recognized for the award at the May 25, 2016 Dover City Council meeting.

Boulanger was nominated for the award by the University of New Hampshire Stormwater Center and the New Hampshire Department of Environmental Services.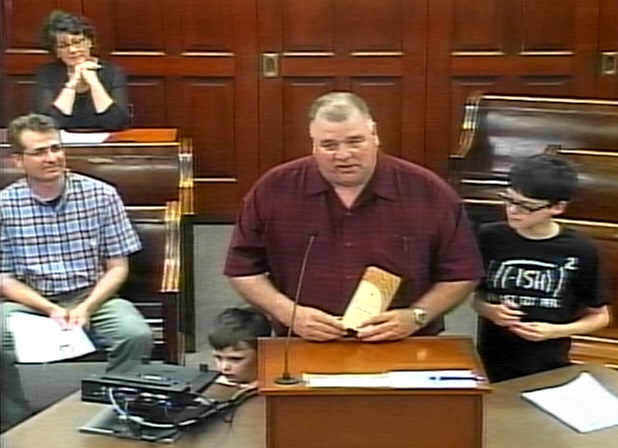 The regular meeting of the Dover City Council on Wednesday, May 25, 2016. 


To view the video, click on the link above or image to the right.