Disclaimer
The Dover Public Library website offers public access to a wide range of information, including historical materials that are products of their particular times, and may contain values, language or stereotypes that would now be deemed insensitive, inappropriate or factually inaccurate. However, these records reflect the shared attitudes and values of the community from which they were collected and thus constitute an important social record.
The materials contained in the collection do not represent the opinions of the City of Dover, or the Dover Public Library.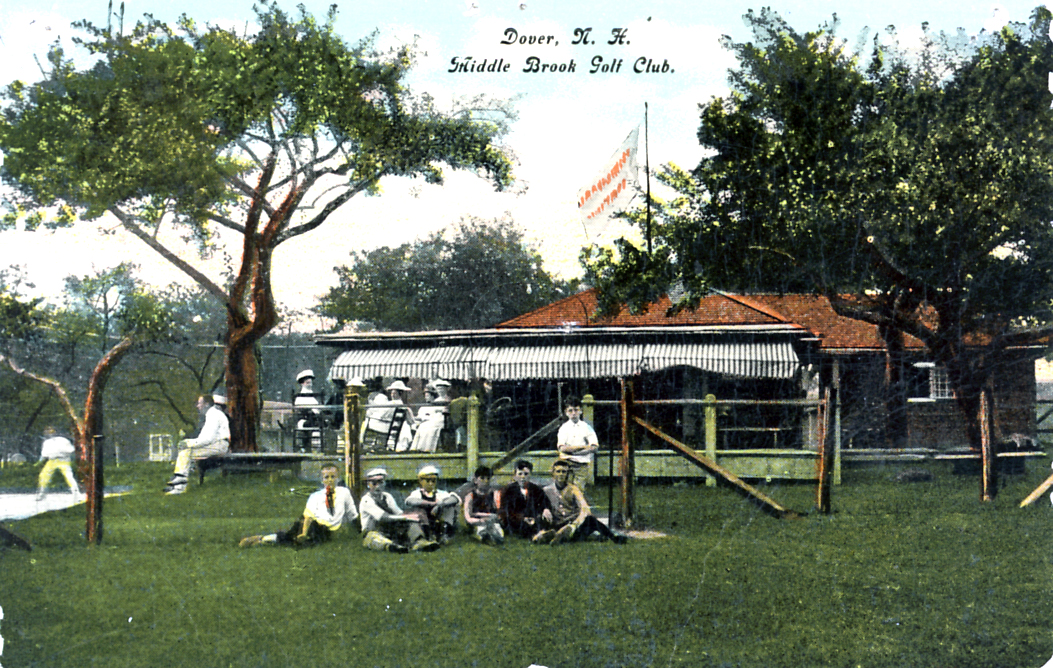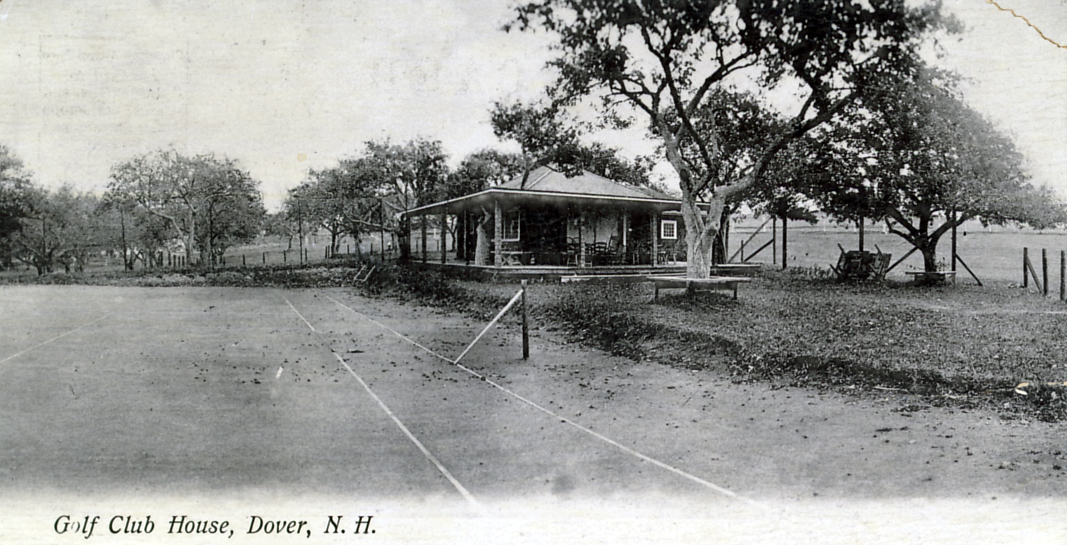 Dover's first golf course was located on several acres now occupied by Birchwood Place and the entrance to the Spaulding Turnpike adjacent to Burger King. The club was organized about 1903 and the 1607-yard golf course had but six holes, the longest a 410-yard par 5! Golfers had to not only play around Sawyer Mills' brick water reservoir which was in the middle of the course, but also had to avoid the cow patties left by the grazing herds of Middlebrook Farm. Caddies were often hired just to retrieve golf balls from nasty lies on the course.

Middlebrook Golf Club also had a small clubhouse (now moved to 58 Rutland Street) and a tennis court. dues were $5.00 per year, with ladies offered non-voting associate memberships for $2.50.

In 1921, the club reorganized as the Cochecho Country Club and moved to larger facilities on Gulf Road, an 89 acre former farm. The Cochecho Country Club offered a 9 hole golf course and club house. There were 400 members. In October 1927 the club house burned down, a new building replaced it in 1930.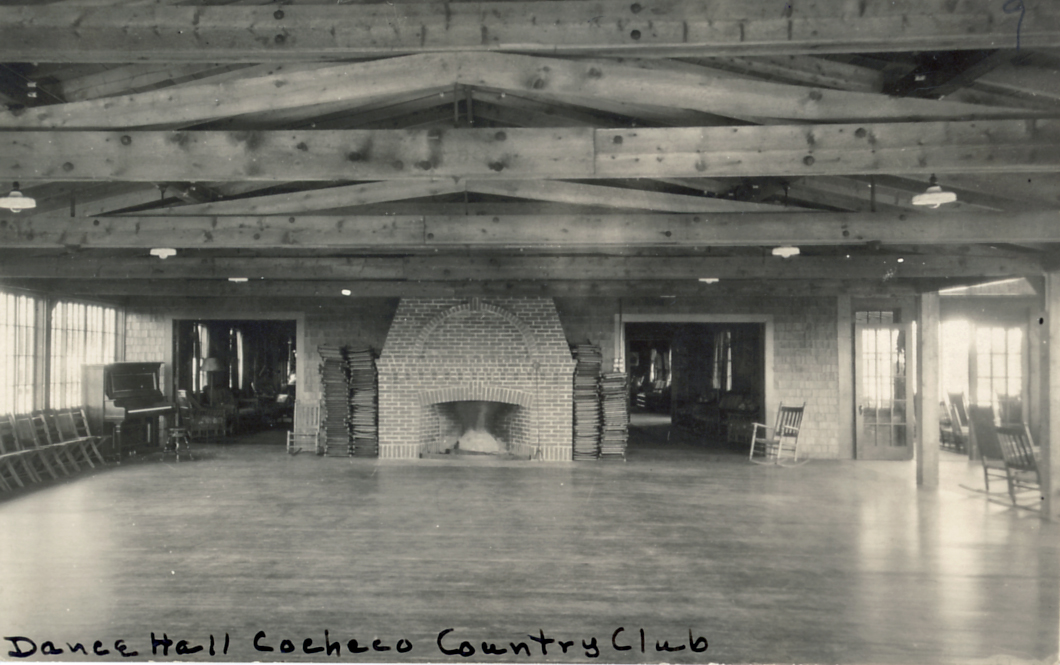 Dance Hall, Cochecho Country Club
This historical essay is provided free to all readers as an educational service. It may not be reproduced on any website, list, bulletin board, or in print without the permission of the Dover Public Library. Links to the Dover Public Library homepage or a specific article's URL are permissible.