Disclaimer
The Dover Public Library website offers public access to a wide range of information, including historical materials that are products of their particular times, and may contain values, language or stereotypes that would now be deemed insensitive, inappropriate or factually inaccurate. However, these records reflect the shared attitudes and values of the community from which they were collected and thus constitute an important social record.
The materials contained in the collection do not represent the opinions of the City of Dover, or the Dover Public Library.
I. B. Williams Belt Factory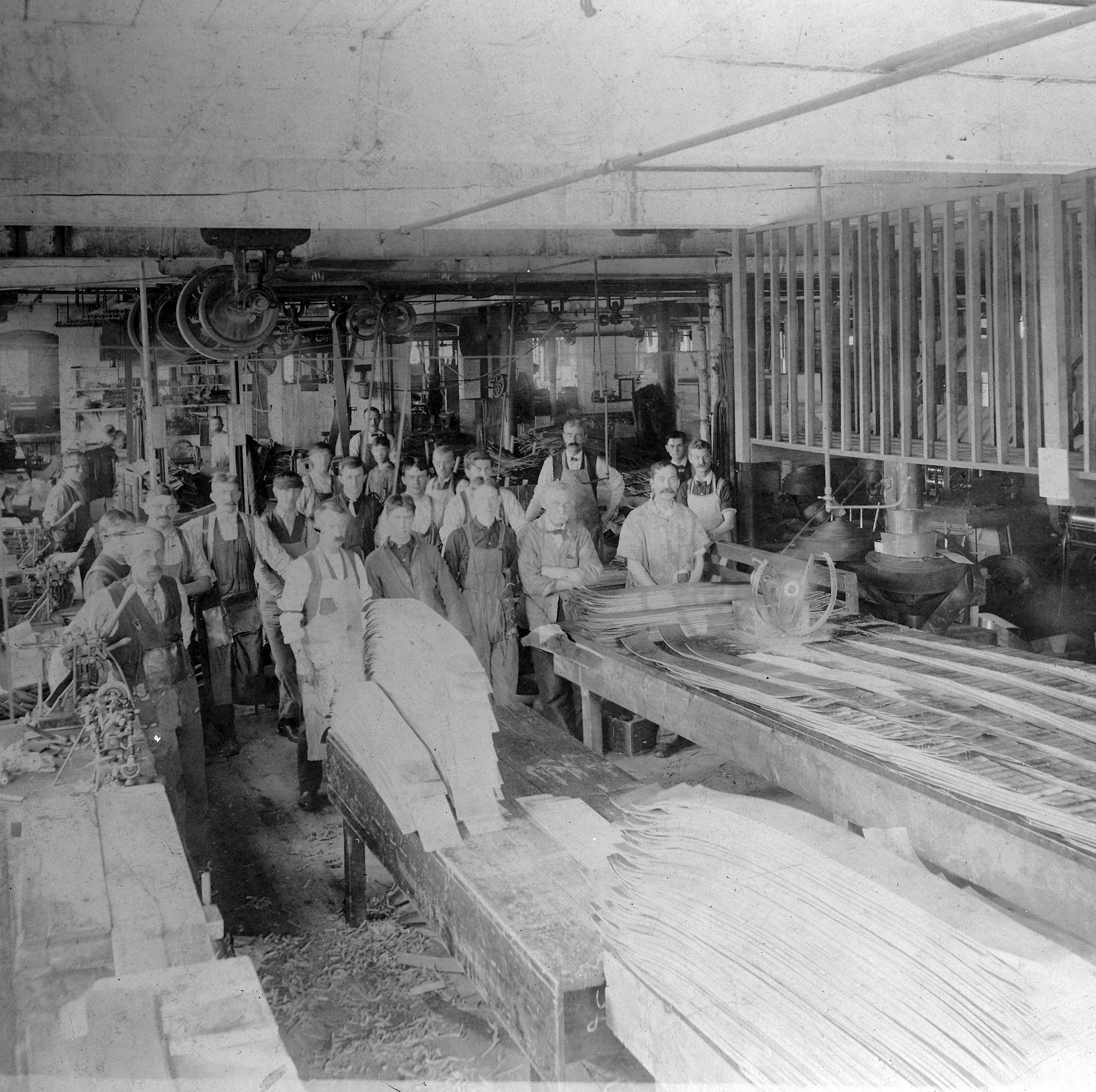 Isaac B. Williams came to Dover as an apprentice to his uncle, James Hill, in 1835. Captain Hill ran a belt-making business in the Nail Factory on Central Street. By 1842, I.B. Williams was the head of this business, which had relocated to Cocheco Mill #4 . I.B. Williams outgrew its location once more and moved to an abandoned shoe factory on Orchard Street in 1875.

After I.B.'s death in 1885, his son Frank enlarged the premises again, developing a 4 story factory with 70,000 feet of floor space which ran 100 feet on Orchard Street and 315 feet on Waldron Street. In 1945, the buildings and machinery were sold to Isadore Osman and George Limon who renamed the firm United Tanners. The buildings were refurbished with machinery for making side leather used in shoes and handbags rather than belting. The tannery closed down in 1976 and the buildings were demolished.
For further information on the I.B.Williams Belt factory, consult this manuscript located in the Historical Room:
RH CNFLA 1
I.B.Williams & Sons' Belt Factory
This historical essay is provided free to all readers as an educational service. It may not be reproduced on any website, list, bulletin board, or in print without the permission of the Dover Public Library. Links to the Dover Public Library homepage or a specific article's URL are permissible.