Interested in an internship that will change your life?
Do you like being a mentor and role model for teens? Thinking about a career in law enforcement? Well, with our internship package...YOU GET BOTH! That's right, the Dover Teen Center is coordinated by the Community Outreach Bureau of the Dover Police Department, and because of our special relationship, we can offer undergraduate and graduate interns a unique experience.
We have multiple opportunities for our college and university students, as there are internships during four sessions throughout the year.
Fall Semester (September-December)
"J-Term" (January, three to four weeks between semester sessions)
Winter/Spring (January-May)
Summer (May-August session)
The traditional fall and winter/spring semester internships operate during after school hours, Monday through Friday from 2 to 6 p.m., with the exception of the occasional after-hour event or trip, and school vacations and teacher workshop days. Helping with homework, organizing fun activities and tons of fun makes the after school time at the Teen Center a blast!
The summer internship consists of full days from 9 a.m. to 5 p.m. At the Dover Teen Center we plan and organize a detailed Summer Adventure Program, where we take trips 2-3 times per week. Trip locations include, but are not limited to: state parks, beaches, baseball games, arcades, movie theaters, theme parks, hikes/outdoor activities, museums, etc.  As a summer intern, you get to build connections with our youth participants, while having tons of outdoor fun.
If you're interested in any sort of internship, please contact Teen Center Director Steve Pappajohn.  Follow the link at the bottom of the page.
Internship Program
Every good program that works with teens needs a staff that can relate directly to the participants. Building the right team each year is a crucial step, and one that we, at the Dover Teen Center, take very seriously.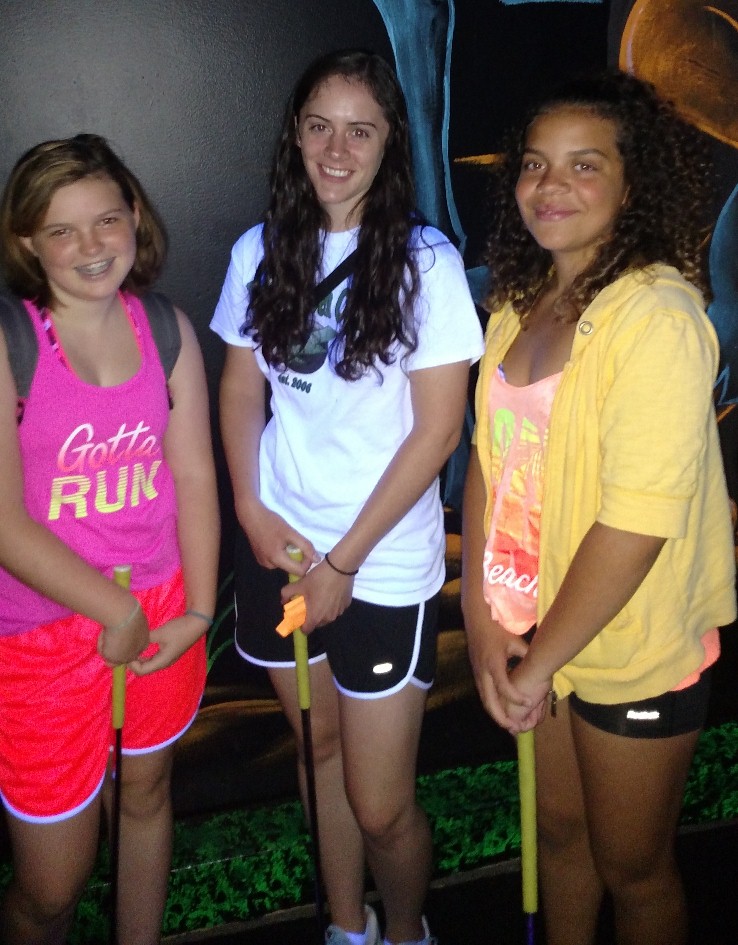 Working with area colleges and universities to ensure that we receive a solid number of undergraduate interns is a process that we hold in high regard at the Dover Teen Center. Each semester we welcome a number of undergraduate interns to our program, which includes supervising teens, coordinating educational and social programming, and experiencing elements of police work with Dover Police professionals (if desired).
A typical day for one of our interns is packed full with fun. Because we see roughly 30-35 Dover teens per day, there are multiple opportunities for our interns to integrate and become involved with our participants in our after-school program. Whether it is assisting with "homework help" or playing a game of pool, the contact that our staff has is direct, and very meaningful. Creating access to positive opportunities every day is what we do.
We accept intern applications all year long. In addition to having our core staff attend internship fairs at our participating colleges and universities, we also welcome direct contact from professors and any interested undergraduate student.
Many of our past interns attest that the internships we offer are beneficial, not only in developing skills with mentoring youth, event planning and police work, but we tend to have one heck of a great time while we're at work. Having fun is a big part of our game, especially while working with youth.
For more information, contact us. Send an email here!