posted on: 7/2/2019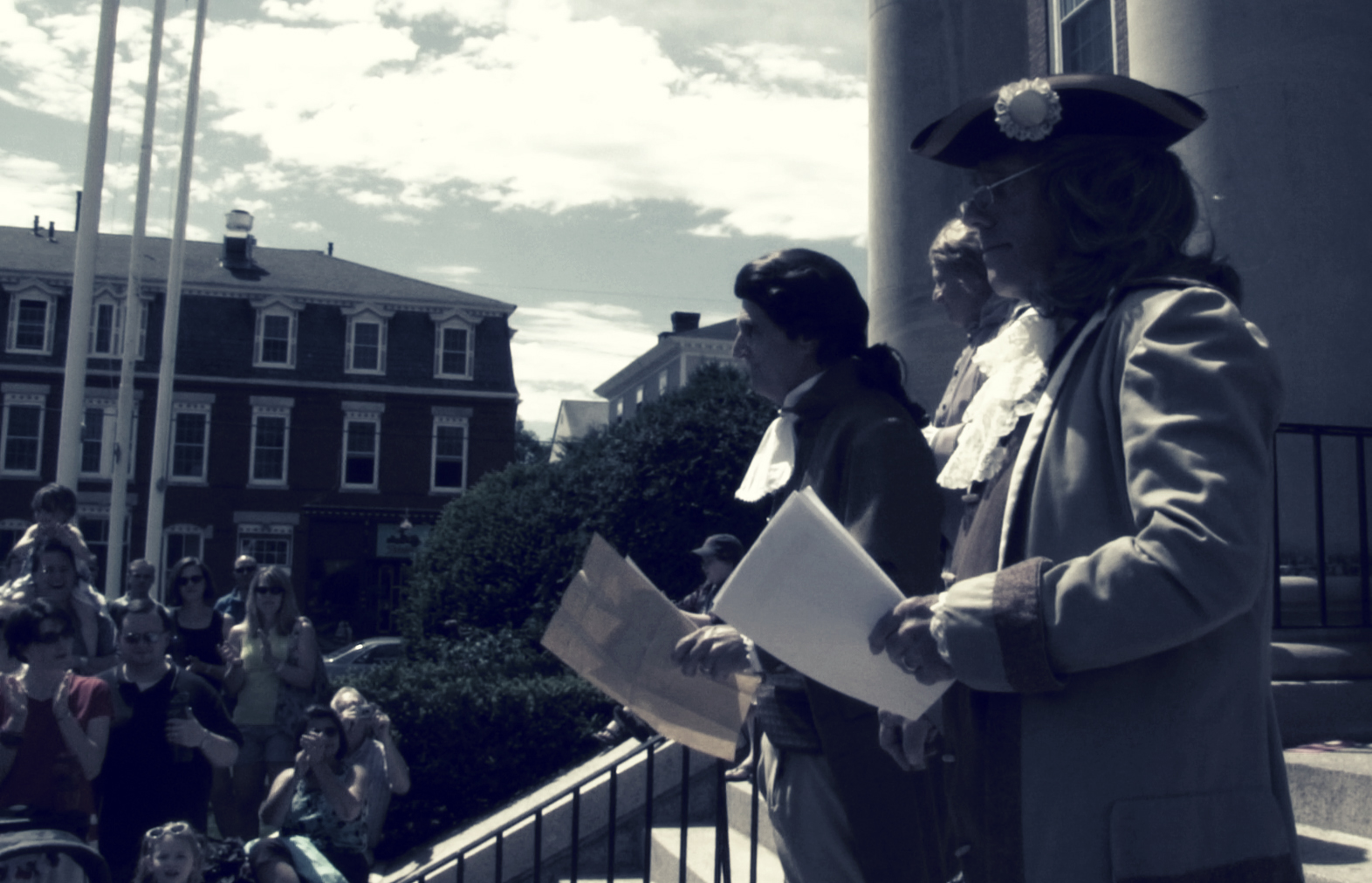 Dover kicks off Independence Day with its annual reading of the Declaration of Independence on Thursday, July 4, 2019. Garrison Players Arts Center performers Don Briand as John Adams, Tom Dunnington as Benjamin Franklin and Mike Pomp as Thomas Jefferson will read the Declaration at 9 a.m. on the steps of Dover City Hall (288 Central Ave). Mayor Karen Weston will also speak.
This is the 19th year the Garrison Players have been a part of the Dover Independence Day celebration.
Garrison Players Arts Center (GPAC) is a nonprofit, volunteer-based community theatre group dedicated to enriching the cultural life of the area by presenting high-quality theatrical performances geared for family audiences. Established in 1953, the players encourage people of all ages to enjoy and participate in the many facets of the performing arts, and to help maintain the Garrison Players Arts Center.
For more information about auditions, shows or GPAC, visit the website at www.garrisonplayers.org.